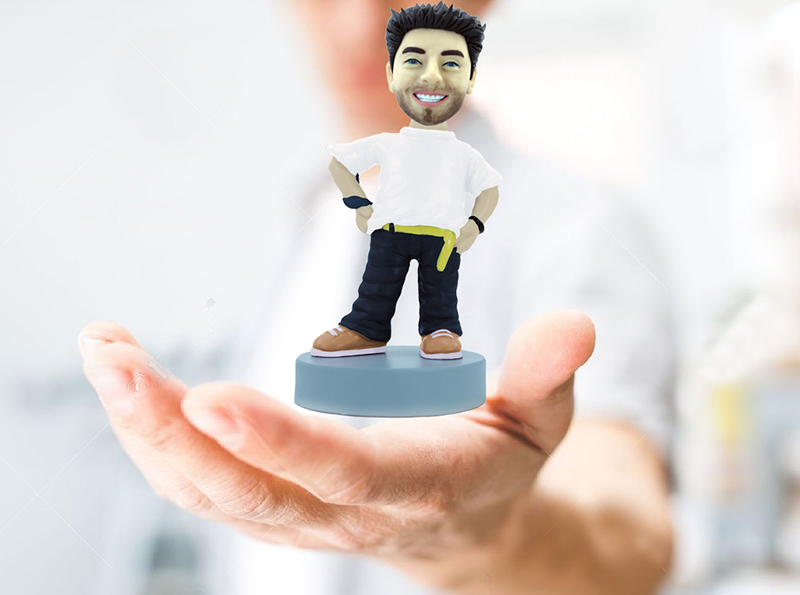 Custom bobblehead made from your photo, 100% handmade

We offer you an original concept that is to create your own custom bobble head from your photos.

Just send us the pictures of your head, your clothes (if necessary), so that our artists reproduce a mini-you.
Each customized bobblehead is made just like the customer according to his physical traits and his personality. The customer can then give free rein to all his ideas. Our only limit is your imagination!
Our objective is to create a unique gift! A unique object that only you will possess. Each custom bobblehead is a piece of art created entirely by hand by our artists. Can not find the same twice! 
Present among all the present protagonists of the gift, Mini-Face® easily places itself in first place in the ideas of custom gifts with this "unique" and new side.