Why choose us ?
Mini-Face.com® is a pioneer in its domain because we were the first distributor and a manufacturer in France to propose this concept of fully customized figurines ! 
Now imitated but never equalled.
Why ?
Because we are simply the best in quality, likeness, price and service.
The quality of a figurine depends on several things :
- The materials used
- The production methods
- The talent of the artist (the most important ! )
- The best services !
Materials used
With Mini-Face®, for carve, we are the only ones to use polymer clay* which is a material of very high quality, non-toxic, non-corrosive which allows to be modelled as much as possible. This material makes it possible to produce perfect details, giving a less set expression. We do not use resin to sculpt *, which, moreover, must be fully painted.
Therefore, every element, every figurine we produce, is carved in different shades. We do not paint our personalized figurines to obtain a perfect and harmonious result without smudges.
With Mini-Face®, here is what the customer has to validate during the process of realization :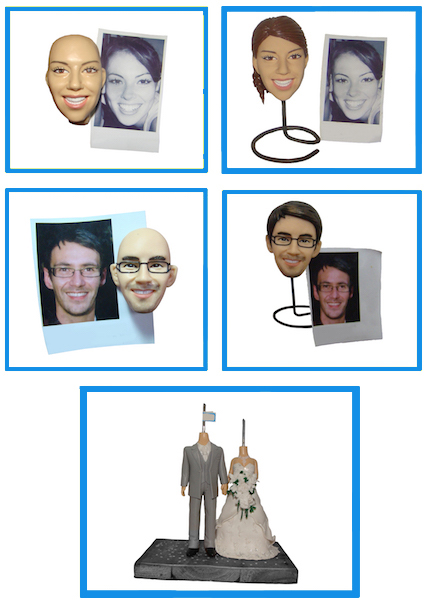 Results from Mini-Face® :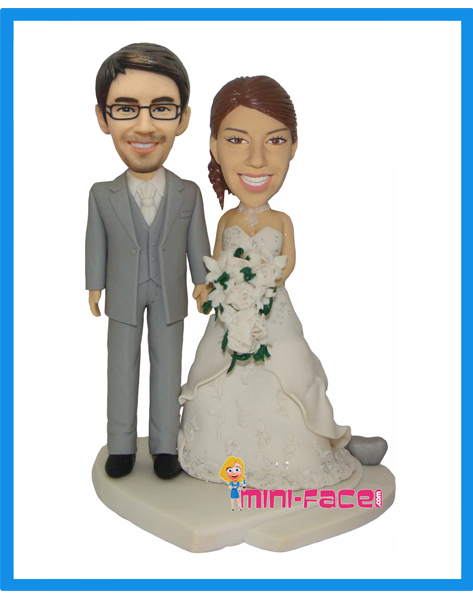 Result from all other sellers :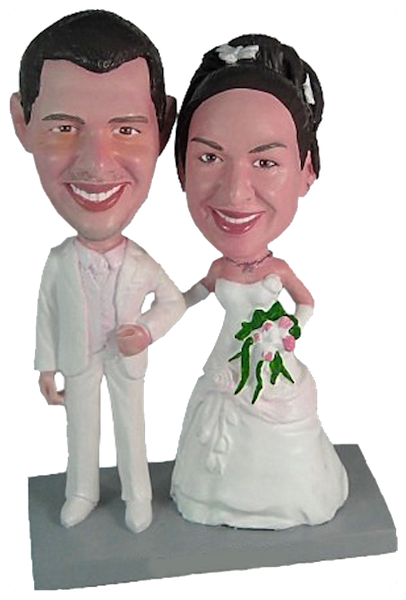 Production methods
With Mini-Face®, we are particularly watchful with the production methods. We make every effort to realize figurines harmonious and pleasant to look. So beware of malformed heads, lack of details and finishes, plastic figurines...
The talent of the artist
With Mini-Face®, only artists and designers of great talent can work for us. When you have talent, you publish your work ! For proof, we are the only ones to offer a lot of pictures of our making figurines... So attention to other sellers in addition to not publish their work, write in their terms of sale that "Any request for withdrawal or refunding for reasons of non-resemblance, will be refused." The likeness is all the interest of the product !
The best services !
With Mini-Face® we offer the best services :
- We are the only ones to offer a 360 ° view of all our products !
- We are the only ones to offer a "pay twice free", because we know the excellent quality of our figures and the great likeness of it.
- We are the only ones to publish many photos of our work to present you the level of quality and likeness which our customers can expect.
- A reply to your emails within 12 hours.
- If you find cheaper somewhere else **, we offer you the same price + 5 % of additional reduction.
With Mini-Face®, your satisfaction is the only recipe of our success...

You have been warned...
* For full custom head-to-toe figurines
** For the same product with the same characteristics and sold by a seller located in France.